San Diego
September 19-23, 2020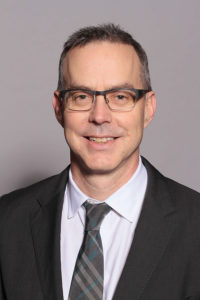 Jon A. Jacobson, MD
Professor of Radiology
University of Michigan
Ann Arbor, MI
Course Director
Biography
Jon A. Jacobson, MD is a Professor of Radiology and Director of the Division of Musculoskeletal Radiology in the Department of Radiology at the University of Michigan. Dr. Jacobson is a board-certified musculoskeletal radiologist whose research interests include musculoskeletal ultrasound and MRI. His academic achievements include over 225 peer-reviewed publications and many invited national and international lectures or workshops. Dr. Jacobson has been a visiting professor on 43 occasions, is active in various medical societies, reviews for several journals, and has received numerous teaching and mentoring awards. Dr. Jacobson is the author of the textbook "Fundamentals of Musculoskeletal Ultrasound," which is now in its third edition.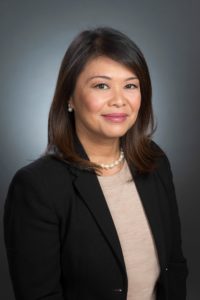 Sandra Allison, MD
Associate Professor of Radiology
Georgetown University School of Medicine
Washington, D.C.
Biography
Sandra J. Allison, MD is a Board Certified Diagnostic Radiologist and the Director of Ultrasound for Washington Radiology Associates practicing in the Washington DC and Northern Virginia area. Dr. Allison specializes in Ultrasound with areas of expertise in gynecologic, vascular and musculoskeletal imaging. Prior to joining WRA, Dr. Allison was a faculty radiologist with Medstar Georgetown University Hospital where she also served as Diagnostic Radiology Residency Program Director and Chief of Ultrasound. Dr. Allison is a national and international invited lecturer and author of numerous publications. She is active in many professional organizations, a fellow of the Society of Radiologists in Ultrasound and has served on the Board of Governors of the AIUM. Dr. Allison completed her diagnostic radiology residency and fellowship in Ultrasound, CT and MRI, at Thomas Jefferson University Hospital in Philadelphia, PA.
She lives in Northern VA with her husband, a practicing plastic surgeon and Lieutenant Commander, USNR. Together with their family, a college son, twin high school daughters and a golden doodle, they enjoying cooking, traveling and spending time with family and friends.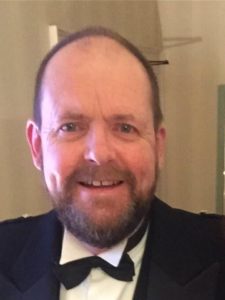 Rob Campbell FRCR
Consultant MSK Radiologist & Honorary Senior Lecturer Liverpool University
Royal Liverpool University
Biography
Member British Society Skeletal Radiologists, European Society Skeletal Radiologists, International Skeletal Society & RSNA
Author of over 30 peer reviewed scientific articles and numerous review articles and book chapters.
Regular invited lecturer at national and international Radiology congress meetings
Specialist in MSK US, Sports Medicine Imaging, Spine & Soft Tissue Tumours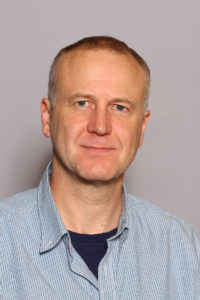 Mark Cresswell, MD
Musculoskeletal Radiologist
St Paul's Hospital
Vancouver, Canada
Biography
Mark Cresswell is a musculoskeletal radiologist at St Paul's Hospital, Vancouver, with a sub-special interest in imaging and treating sports injuries. He did his undergraduate training in anthropology and medicine in South Africa. He initially started specializing in anesthesia including pain management before moving to do his radiology residency at St Mary's Hospital in London, UK and musculoskeletal fellowship in Oxford, UK. He moved to Vancouver in 2007 and had great fun co-managing imaging at the Vancouver Olympic and Paralympic Games in 2010. He still likes to get involved in "real" medicine and has been actively involved with Medecins Sans Frontieres for the past 17 years.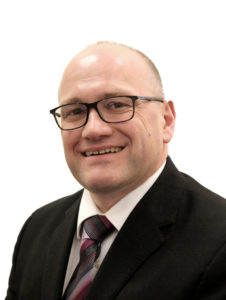 Andrew J Grainger
FRCP FRCR
Consultant Musculoskeletal Radiologist Leeds Teaching Hospitals and Honorary Clinical Associate Professor Leeds University, UK
Biography
Dr Grainger is a Consultant MSK Radiologist at Leeds Teaching Hospitals NHS Trust and an Honorary Clinical Associate Professor at Leeds University in the UK. Prior to this he undertook training in the North of England and as a Clinical Research Fellow in San Francisco, CA.
Dr Grainger works closely with a team of seven other musculoskeletal radiologists providing musculoskeletal imaging services to the hospital organisation. Within the subspeciality he has particular interests in sports imaging and imaging arthritis.
Dr Grainger is involved in imaging amateur and professional athletes from a wide variety of sports from around the country. He has a research program based in Leeds involving novel imaging techniques for muscle injury. He was involved in the development and provision of sports imaging services for the London 2012 Olympics, Manchester Commonwealth Games and World Indoor Athletics (Birmingham).
In addition to his teaching commitments within the university, hospital and local area, he is also in considerable demand teaching and lecturing at national and international meetings.
He has served on the executive committee of the International Skeletal Society (ISS) on program planning commitees for the ISS (a committee he also chaired) and European Congress of Radiology. He is on the Scientific Program Committee and European Liaison Committeees of the RSNA. In the past he has served on the executive committee of the European Society of Skeletal Radiology and as treasurer of the British Society of Skeletal Radiology. He co-organises the British Musculoskeletal Ultrasound Course and has had responsibility for delivering other MSK ultrasound courses including the ISS course.
Dr Grainger has over 100 peer reviewed publications and invited reviews and contributed 18 book chapters. He is co-editor of 3 books and is musculoskeletal sub-editor for Grainger & Allison's Diagnostic Radiology 6th Edition.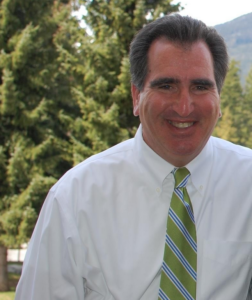 Jon Halperin, MD


Chief, Physical Medicine and Rehabilitation
Sharp Rees Stealy Medical Group
La Mesa, CA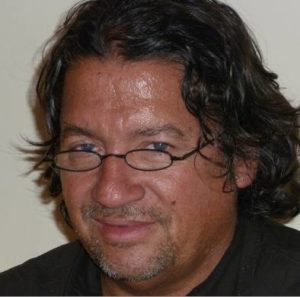 Philippe Peetrons M.D.
Head of Department Medical Imaging
Hopitaux IRIS Sud, Belgium

Biography
Past – Chairman of the Royal Belgian Radiological Society
Associate Professor of Radiology in the Free University of Brussels (forensic and occupational medicine and Physiotherapy – Osteopathy)
Teacher in the Master Degree of Radiology of the Free University of Brussels
Past-Chairman of the « Groupement des Echographistes de l'appareil Locomoteur »
Honorary Member of the French Canadian Radiological Society
Honorary Member of the Egyptian Radiological Society
Board Member of the Musculoaskeletal Ultrasound Society
Board Member of the Committee Ultrasound of the European Society of Skeletal Radiology
Member of the Reviewing Committee  of  the Journal of Clinical Ultrasound
Member of the « Societe d'Imagerie Musculosquelettique »
Member of the International Skeletal Society
Member of the European Society for Radiology
Author of 60 papers listed in Medline
Author and co-Editor of « Atlas d'Echographie du système locomoteur » , March 2000, 2nd edition 2005-2006
Co-Author or co-editor of 10 books on ultrasonography or radiology
Author of an athlete's muscle injury (US and MR) classification (Peetrons classification) cited in many recent papers
Am J Sports Med. 2015 May;43(5):1228-34, Br J Sports Med. 2014 Sep;48(18):1385-7, Br J Sports Med. 2012 Feb;46(2):112-7., Br J Sports Med. 2017 Dec 7
Titular of the Arthur Bloomfield Award for Excellence in Medical Education, presented by the American Academy of Continuing Medical Education (AACME)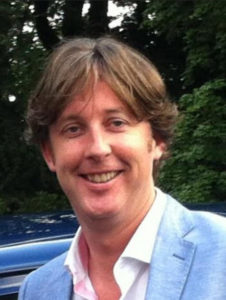 Tom Powell




MB, BCh, BAO, F.F.R. (RCSI)


Assistant Professor of Radiology
McGill University
Montreal, Quebec, Canada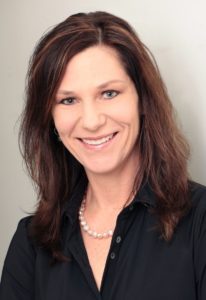 Linda Probyn
MD, FRCPC
Musculoskeletal Radiologist
Sunnybrook Health Sciences Centre
University of Toronto
Biography
Dr. Probyn is a Musculoskeletal Radiologist at Sunnybrook Health Sciences Centre, University of Toronto. She graduated from the Faculty of Medicine at Western University, completed her Residency training at McMaster University followed by a Musculoskeletal Imaging Fellowship at the University of Toronto where she is now an Associate Professor in the Department of Medical Imaging. Dr. Probyn is the past Program Director for the Diagnostic Radiology Residency program and is now the Vice-Chair of Education for the Department of Medical Imaging at the University of Toronto. Dr. Probyn has clinical and research interests in a broad range of musculoskeletal diseases with a particular focus on ultrasound, sports injuries, trauma, osteoporosis and arthritis. She has published several scholarly projects and presents her work and teaches at many National and International conferences.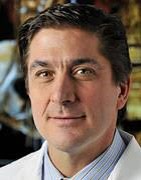 Greg Saboeiro, MD
Associate Professor of Clinical Radiology
Hospital for Special Surgery
New York, NY
Biography
Dr. Saboeiro was board-certified in Diagnostic Radiology in 1993 and has completed fellowships in both Interventional Radiology and Musculoskeletal Radiology. He is currently a part-time attending physician at the Hospital for Special Surgery in New York City, where he has practiced since 2004 and previously served as the chief of the Division of Musculoskeletal Ultrasound.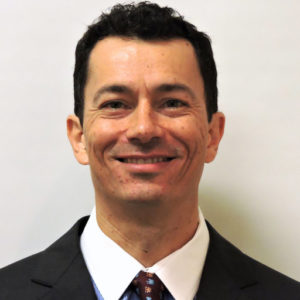 Marcos Loreto Sampaio, MD
Associate Professor of Radiology
University of Ottawa
Ottawa, Ontario, Canada
Biography
Marcos L. Sampaio is a MSK radiologist with special interest in MSK ultrasound and MRI techniques. He is the MSK Ultrasound lead at The Ottawa Hospita/ U. Ottawa and MSK fellowship program director at the U. Ottawa. In prior years,  U. Ottawa students, radiology residents and fellows awarded him as best radiology teacher. He also holds a degree of electronic engineering and in his spare time he is an amateur musician.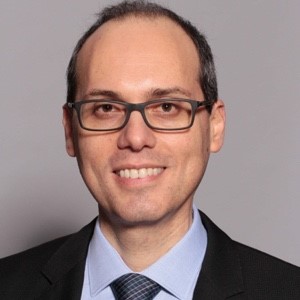 Martin Torriani, MD
Associate Professor of Radiology
Massachusetts General Hospital
Boston, MA